Fifty Years Designing, Writing, Photographing, Drawing, Printing, Publishing, Developing, Designing, Branding, Creating and Listening.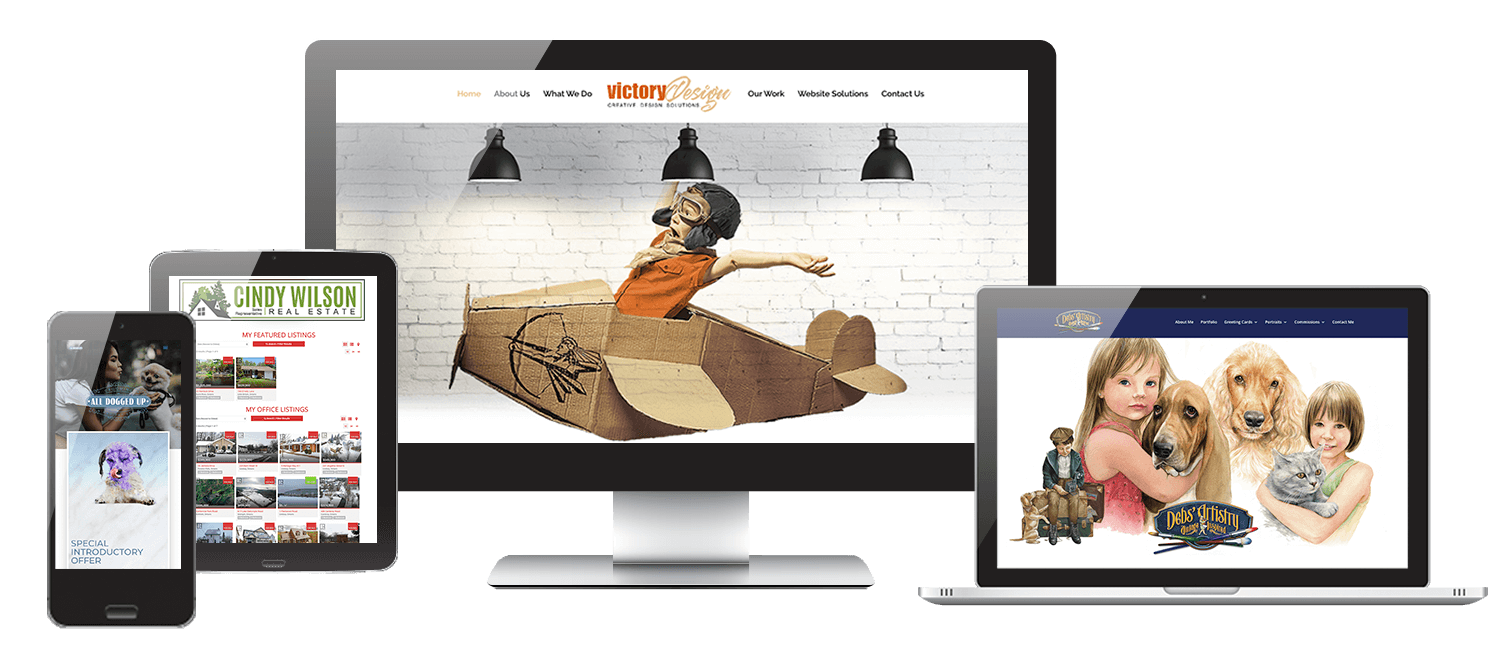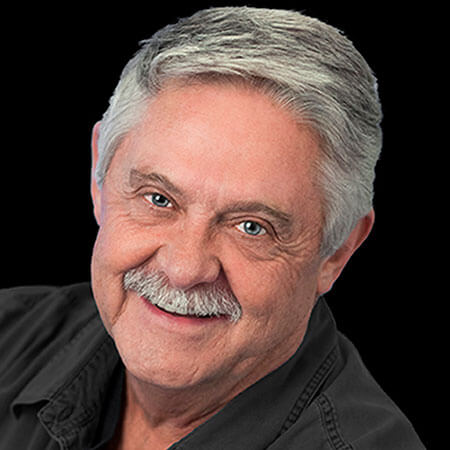 Les has been involved in the business of graphic communications since 1971. As the world changed how we did our work from the drawing board to a digital screen we learned to adjust and embrace new technologies. But, at the core, how we did it changed but not the why or the what. The lessons we learned remain the same and to this day have not changed. Being self employed taught us how to survive, to go above and beyond our clients expectations. After all that's why they chose us in the first place and we did our best not to dissappoint them.
Deb is a professional commercial illustrator. Originally from St. Catharines, she received many scholastic awards and artistic achievements. Deb was formally trained as a children's book illustrator at Sheridan College and has since spent her career as an illustrator for several book publishers and advertising agencies. Most recently she has turned her attention to creating original pet portraits from our home studio in Manilla Ontario as well as helping me make many colour and design decisions.
"I am extremely passionate about my artwork and pride myself on creating a unique detailed hand-rendered illustration that you can treasure for many years to come"
The sweet side of life.
"I am inspired by memories of our childhood when our imaginations were filled with innocence and the promise of sweeter things we silently wished our futures would hold".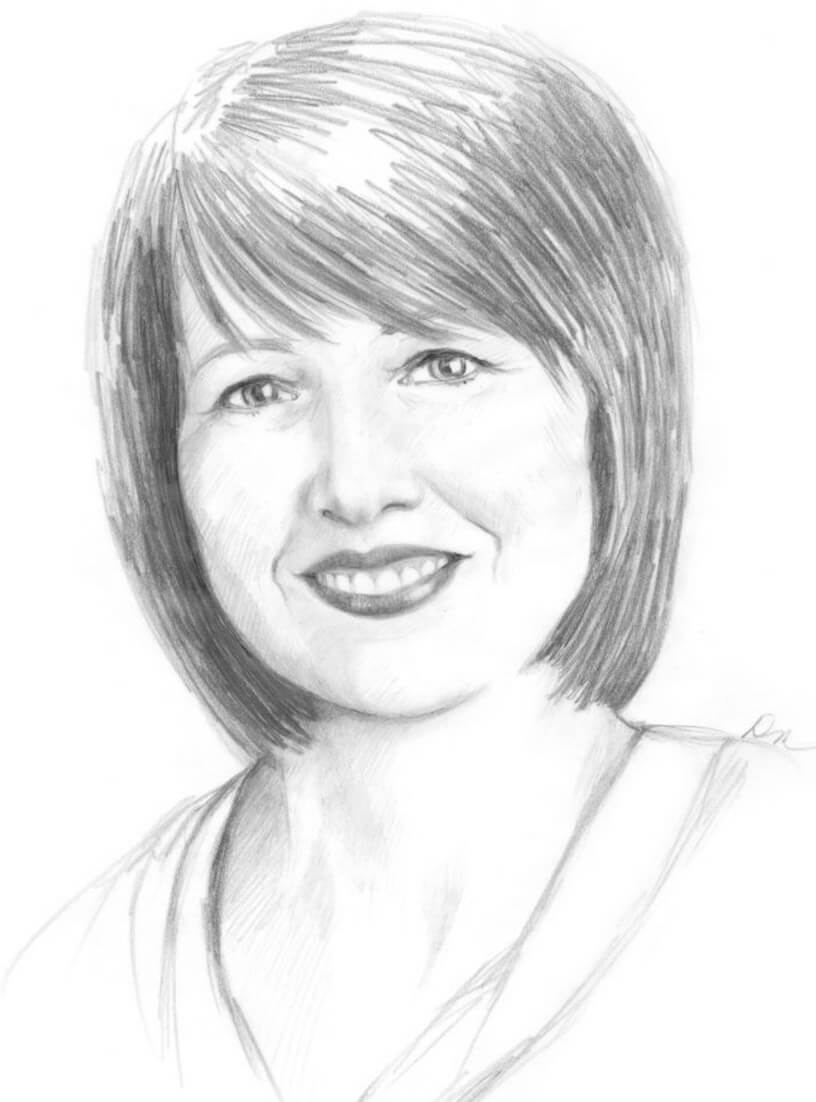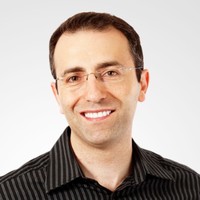 WordPress, Development & Accessibility
From setting up highly-available application servers to creating custom User Interfaces and WordPress themes; Arbi brings over 20 years of experience in Web/application development to our clients. Like the Web, his skill-set is constantly changing to adapt to new technologies and methodologies in delivering results.
Fully managed L[AE]MP Linux servers are always up-to-date with the latest security patches, hosting high-demanding applications with the best in class CPUs and SSDs. Providing custom, highly-available server farms for 99.99% up-time.

Technology is ever-changing and the possibilities it presents to fundamentally change how we live, work and play never cease to amaze.  Dave brings the power and potential of technology to clients of all sizes – and to do it your way and on your terms. Today, after serving hundreds of clients for the past 16 years, startups to enterprises, his story is one of overcoming the long odds in an industry where the odds can't get much longer. His real story begins with how he got here and why – it continues with where we're going and how.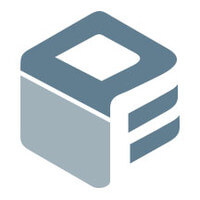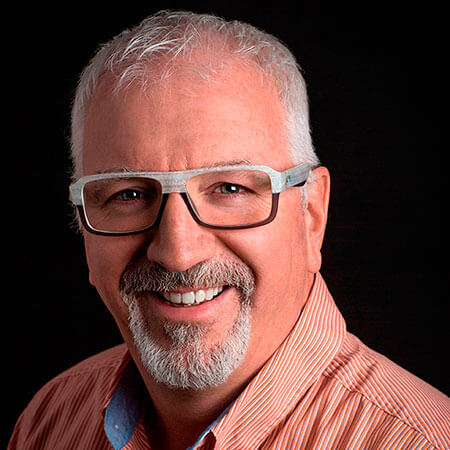 In addition to being a professional photographer Mark is also a story teller as is evedenced by his following bio:
My parents were both members of a traveling circus. They lived in a small trailer. I got used to sleeping outdoors at an early age where I developed my love of nature photography. My father was a contortionist and my mother was a sideshow fire breather. I was born a few years before they broke up over an alleged affair between my mother and a dwarf horse rider. My father left town and was killed a short time later when the suitcase he had folded himself into for a nap at the airport was inadvertently dropped out of an airplane for an American Tourister commercial. The suitcase survived. I performed in the circus as a sideshow act where my tall height and thin form earned me the stage name Giraffe boy. As a teenager I was separated from my mother when the circus went bankrupt after a show in Bobcaygeon. My mother had set the big top ablaze during a botched fire breathing demonstration. I was left to fend for myself and I utilized my skills to excel as an employee at a local burger restaurant where my spatula flipping exploits were legendary. During my days off, for extra money, I took photos of children siting on tired Donkeys as well as help set up the annual fair rides. I'm good with animals and children, I'm afraid of whips and I love sleeping in a tent.

What Our Customers Are Saying
Don't just take it from us, let our customers do the talking!
Victory Design has been doing our work for some years now. Our website wasn't much to look at so we had Victory take a look at it. They gave us a proposal and we went ahead with the redesign. Today the site is what we should have had to properly present our new home projects.
Victory maintains the site as well, we never have to give it a second thought. Changes are made over the phone and within a few minutes we can see the changes on our office computers.  We would highly recommend Victory Design for anyone who is considering a new website. They gave us a first class website comparable to any I've seen in my industry.
In the beginning we did our own website, since we were in the business of providing internet services to rural Ontario, we thought we could do it. We learned to do what we're good at and leave the website to the professionals.
So we hired Victory Design. The site took a dramatic turn for the better. The pages were better organized, there were fewer non searchable elements, the internet plans we offer were simplified making it much easier for our customers to find what they were looking for. Although we have access to the CMS to make changes, we find it much easier and faster to just call Victory Design.
We had a site done for us years ago by a real estate specialist company. Our site existed inside their framework. It looked outdated and wasn't responsive. With so many buyers and sellers using their mobile devices we were missing a huge market. We had hired Victory Design to look after all of our marketing so it seemed justified to let them redo the website.
The change was amazing. It wasn't an embarrassment to send our people to the site to view a property. Victory also designed the site to display our MLS listing through CREA using a DDF feed. Very complicated stuff. Congratulations Victory on a job well done.